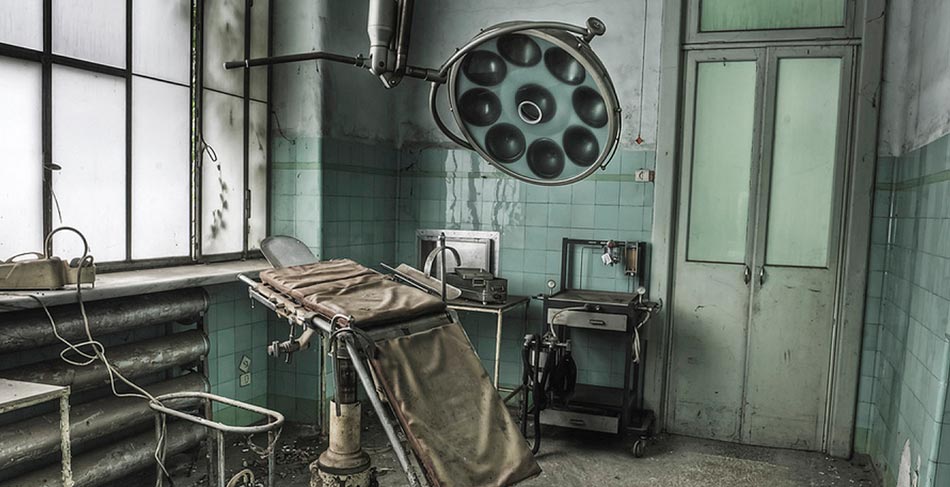 Escape rooms have been popular for a number of years now with the earliest commercial escape rooms showing up in Japan back in 2007. In case you are not familiar with the concept, an escape room is a physical adventure game where you are locked in a room with other participants. The goal is simple. Work together to solve puzzles and find clues in order to escape the room within a set time limit.
I've heard about them on and off over the years and thought it would be great to try but I just couldn't find my way to an area that had one. I then heard that a company had opened up in town earlier this year but I've been a bit busy as of late with other things in my life so I never got around to it.
Fortunately, my best friend, Jonathan, was given an escape room experience as a birthday gift.  Since the group he was with had an extra spot on their team and it was being held in Ottawa, I was extended an invite to which I promptly accepted.
There are currently two escape room companies in Ottawa and the one we went to was called Escape Manor. Located downtown Ottawa on the 4th floor on an older building, the tone was set as soon as I walked in and noticed the Gothic style of decor.  It matched the aged wood that covered the walls and you could sense that the building was very old – this building could easily be used for a poltergeist movie. After checking-in with some friendly hosts, I found out that there would be four other people joining our group since the scenario that had been selected, The Apocalypse, was their 'largest' one and it could accommodate up to 10 people. Since my group had yet not arrived, I sat down with my new teammates, introduced myself and chatted while I played with a a few puzzle games that were laying about the tables.
After my group showed up and went through the sign in process, everyone was gathered up and presented with the rules of the game.  We were given a 2-way radio so we could communicate with someone outside the room and were told that we could use it to ask for hints if we ever got stuck. Our first two hints would be considered freebies and anything after that would automatically label our escape as a failure (though we could still attempt to escape the room if our time had not rune out).
We were then guided to the basement of the building where we bunched up around a small LCD screen.  A video started playing and it had the feel of a badly worn VCR tape.  Here we were given the background to our scenario.  Basically a virus had been released upon the world and as a result, the zombie apocalypse was now upon us.  Most people had perished but there were some survivors who were desperately trying to find a cure.  On the TV screen, a scientist spoke about the aftermath of the virus and how we, the researchers, were humanity's last hope.  Our goal was to look inside a research facility for a rumoured cure to the virus.   As I watched the video, I looked around and noticed several dozen "missing" signs pasted on the walls around us.  Victims of the virus I presumed.   Once the video was done, we were then asked to put on some blackout goggles and rest a hand on the shoulder of the person in front of us.  We were then slowly guided down a short hallway and into our room.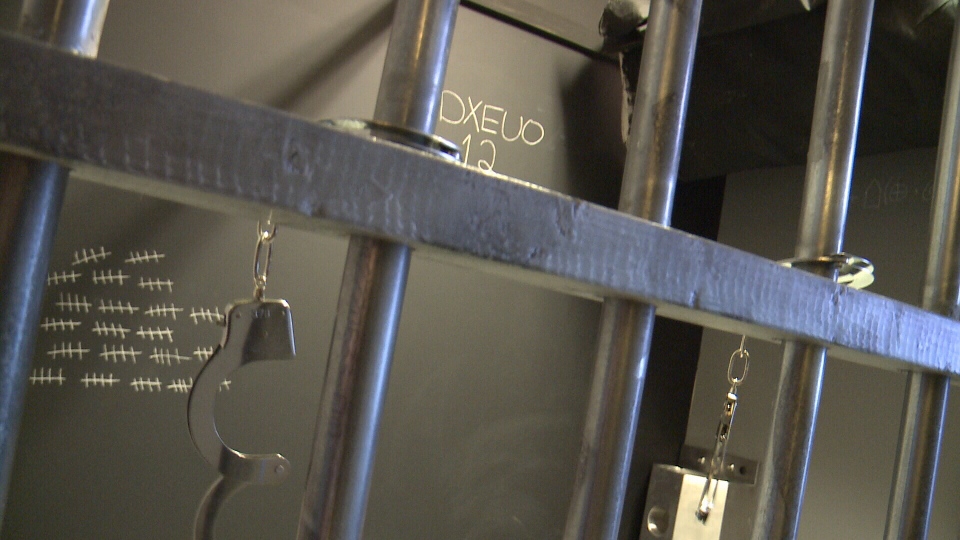 I won't go into specifics about what happened in the room. (I'll provide a spoiler warning first) but I do have to say I enjoyed the social psychology aspect of the whole event just as much as I enjoyed the puzzles. Out of the nine other people in the group, I knew two people fairly well and the rest were strangers to me so it was really interesting to see how people treated and reacted to each other when put into a semi-stressful situation.
Soon after we were lead into our room, were asked to remove our goggles and I noticed that the room (or rooms in this case) had been very well setup. It had a real authentic feel to it and felt like an old school underground research lab/bunker. we discovered that our group had been separated and that the facility we were in had been breached so we were in lock down. Lights were flashing, a siren went off and there were periodic announcements made over a loudspeaker. We were given a radio to talk to the 'other team' and our first goal was to reunite with them. A timer above us with large red numbers started counting down the minutes from the 60 mark. No big surprised, but we managed to reunite the teams and we quickly paired off into groups to start looking for and solving puzzles. I naturally found myself teamed up with Jonathan and we stayed together for the majority of the event as we think very similarly and consider each other pretty evenly matched on both analytical and intellectual levels. A natural team-up for sure. It didn't hurt that we have known each other for so long that we had also developed some kind of low level telepathic connection which helps a lot when solving problems or playing on the same team.
As time went by, I noted that whenever Jonathan and I finished a puzzle or deciphered a clue, we would look around to see if we could help another group on their puzzle (if they were stuck) but found that some people were not keen with us jumping in halfway through a puzzle. We concluded that our interjections would simply cause frustration so we left those puzzle areas and went elsewhere to see we could help out.
While there were many puzzles to resolve in this scenario, Jonathan and I found ourselves only able to fully work on two puzzles from start to end. We assisted on half a dozen other puzzles or helped in deciphering clues for opening doors or helping reunite the team. As we neared the end of the scenario, having that many people kind of made things a bit too chaotic as there was only one puzzle left at the end and there were 3-4 people attempting to solve it. Jonathan and I went in to help but again walked away because of the vibe we were getting. When the timer passed the 10 minute mark, we were about 80% complete and had used our two free hints already. We were trying to find the final puzzle are which you would think was simple since the room(s) wasn't really that big. After a bit of debate with the group we agreed to use a third hint, which caused us to be disqualified, but we were able to continue on in our attempt to escape. We knew we wouldn't be able to solve the final puzzle as we had a several to solve in order to get to it but we tried right up until the final second.
When the timer hit the zero mark, one of the hosts came into the room and started talking to us about our performance. We were told that this scenario had an escape rate of 25% which was the highest percentage of all their rooms. The host then asked us if we wanted to see/hear the remaining puzzles and their solutions (we had two small puzzles left to do). Everyone agreed so he walked us through everything which was pretty cool to see.
As we left the room and made our way back upstairs, the group swapped puzzle stories as some of us had no idea what had happened in other parts of the scenario. Jonathan and I only had a chance to work on about a 1/3 of the puzzles which was a bit of a letdown but understandable given the size of the scenario. As we left the building, we dropped in to a e-sports bar that was called The Blurry Pixel so we could check it out (recently opened) and then our group of six headed down to the market for some lunch at the Black Tomato.
In retrospect, I think I would have preferred a smaller group size if only for the chance to work on more puzzles and to have a (potentially) more cohesive team. With the large group that we had, there was quite a bit of chatter going on which made it hard to focus or hear some of the announcements made over the loudspeaker.  Though one could say that the noise combined with the humidity and dingy feel only added to the atmosphere of tension and stress.
Overall, there are a few things I would do to improve the experience but they are minor and don't detract from the total experience. I have to say that I really enjoyed myself and I know I will be going back to try some of the other rooms in the near future.
Spoiler Alert!
The following text has a few spoilers about the Apocalypse room at Escape Manor. You have been warned.

So you've read this far and are curious about the puzzles right? Fair enough. So one of the puzzles that Jonathan and I got to fully work on involved two cabinets with locks on them (one with a 3 digit number lock and the other with a smooth finish – no numbers or keyhole which lead me to guess it as some kind of NFC enabled lock). On the floor sat a mid-sized green army box that we knew held one of the tablet pieces that we needed for the final puzzle (all the final puzzle pieces were stored in the green army boxes).

Above the cabinets, five analog clocks hung on the wall, side by side and each one frozen with a different time: 1:32pm, 2:13pm and so on. The fourth clock was missing the hour and minute hands. We knew the clocks and their values corresponded to a combination sequence on the 3 digit lock so we looked for clues in the numbers and after about 10 attempts, the lock was defeated and we opened the first cabinet (the solution will be something for you to figure out if you ever get there).   Inside, we found a chained box with a 4 digit number lock on it. Beside that we saw four survival items such as a canteen, a leather bag and 2 other survival related items.  The team had recently acquired a flashlight so we used it to look at each item in more detail since they were hard to see inside the cabinet. Each item had elaborate markings on them that looked vaguely Arabic and we quickly guessed that each symbol held a clue to a digit for the combination lock.   I saw what looked like a five in the scrawl on the first item.  Jonathan and I quickly guessed the rest of the numbers and we used that number to the lock on the newly discovered box on our first try.  The payoff? A shiny can opener with a key chain attached to a flat metal tag.

My mind jumped back to the NFC enabled lock and after placing the tag into a slight groove on the side of the lock (that Jonathan noticed), it popped open and we were into the second cabinet.  As I opened the cabinet, my eyes came level with those of a large rat. Sure it was fake but in the dim light and the tense atmosphere, I had to do a quick double take.  Alongside Mr. Rat, there were about six tin cans.  All were glued firmly in place except for one that was unopened and had no label on it.  We picked it up and heard something rattling around inside of it so we did the only sensible thing – the can opener from the previous puzzle was used to open the can and out popped a block of wood with numbers and letters written on each side (A5, B3, C8, D1).  We realized it was the combination for the final lock (the 4 digit number lock on the green army box) for that zone and we opened the lock on our first try.  Out came the wooden tablet piece of the puzzle which we promptly placed with the other ones that had been found. With a sense of accomplishment, we then headed off to find another puzzle to tackle.