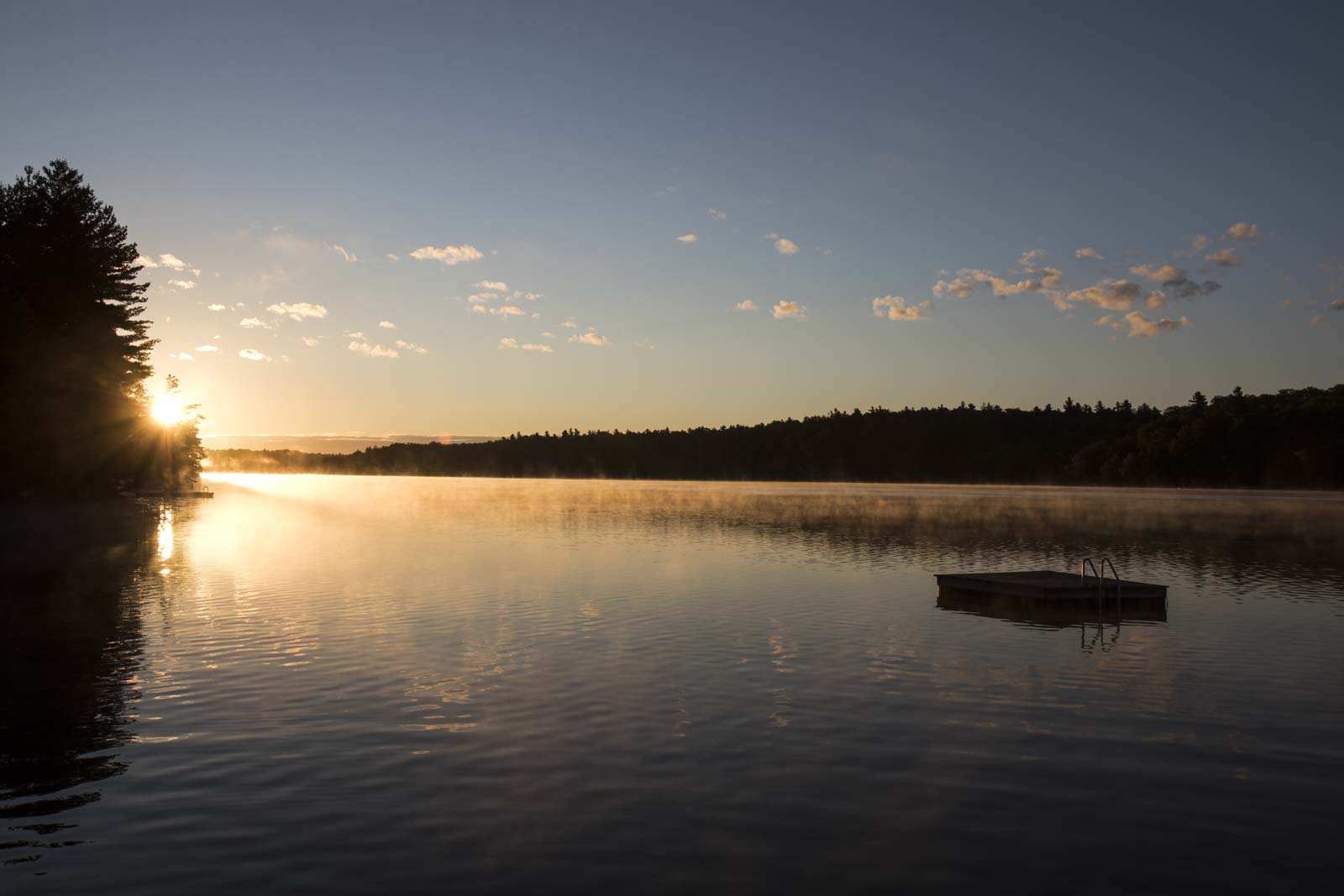 [cs_x_image_perceptive main_image="https://darcypeters.ca/wp-content/uploads/2016/11/195A4080.jpg" h_color="rgb(12, 154, 219)" text_color="rgb(255, 255, 255)" animation="imghvr-fade" br="0″ title="SW1hZ2UgQnkgPHN0cm9uZz5MYXVuY2ggVGhhdCBXZWJzaXRlPC9zdHJvbmc+" level="h6″ anim_heading="ih-fade" delay_heading="ih-delay-xs" anim_content="ih-zoom-out" delay_content="ih-delay-md" href_target="false" group_member="groups_member" drip_type="join" drip_days="0″ drip_visibility="after" style="color: rgb(255, 255, 255);"]Images should tell more than just a story.[/cs_x_image_perceptive]
Another year, another fun week of "Insults in the Dark". The 2016 edition of our annual tradition had us up at a cottage on Bennett Lake, located about 30 minutes NW of Perth, Ontario.
The participants this year were solely Jonathan, Joe, Kevin and I. Poor Kevin, he had no one there to help him vote for a warmer cottage as Joe, Jonathan and I enjoy a very "cool" environment indeed. In one of the hottest summers in recent memory, Kevin had to wear a hoodie while in the cottage.
Once again our annual tradition transformed /evolved a bit (or devolved depending on how you look at it). At the previous year's cottage, we had a nice 46″ TV and we enjoyed watching a few shows and playing some competitive gaming sessions. We wanted to have that as an option for the following year but didn't want to limit our cottage choice based on TV size (#TakingItTooFar). Since our previous cottage had poor water access and no yard to toss the football/Frisbee in, we focused on finding a cottage with a large yard and easy water access.
It's amazing the cottage choices you have if you search a year in advance. After the Bennett Lake cottage came up early in the searches and we all agreed to it (Thanks for finding it Joe), we sat back and waited the twelve months to pass. As the date neared, we started inquiring about internet access, TV and if it had HDMI inputs (you know all the important things for geeks going to a cottage). We were giving the green light on all of those questions but I noticed from the pictures that the "Newly installed TV" was mounted above the fireplace and looked ridiculously small for 2016. I'm talking 32″ small. I made a few quick calls and the risk was mitigated. We were going to bring our own 50″ LG TV and a 300w soundbar.
Cottage Geek Achievement: Complete.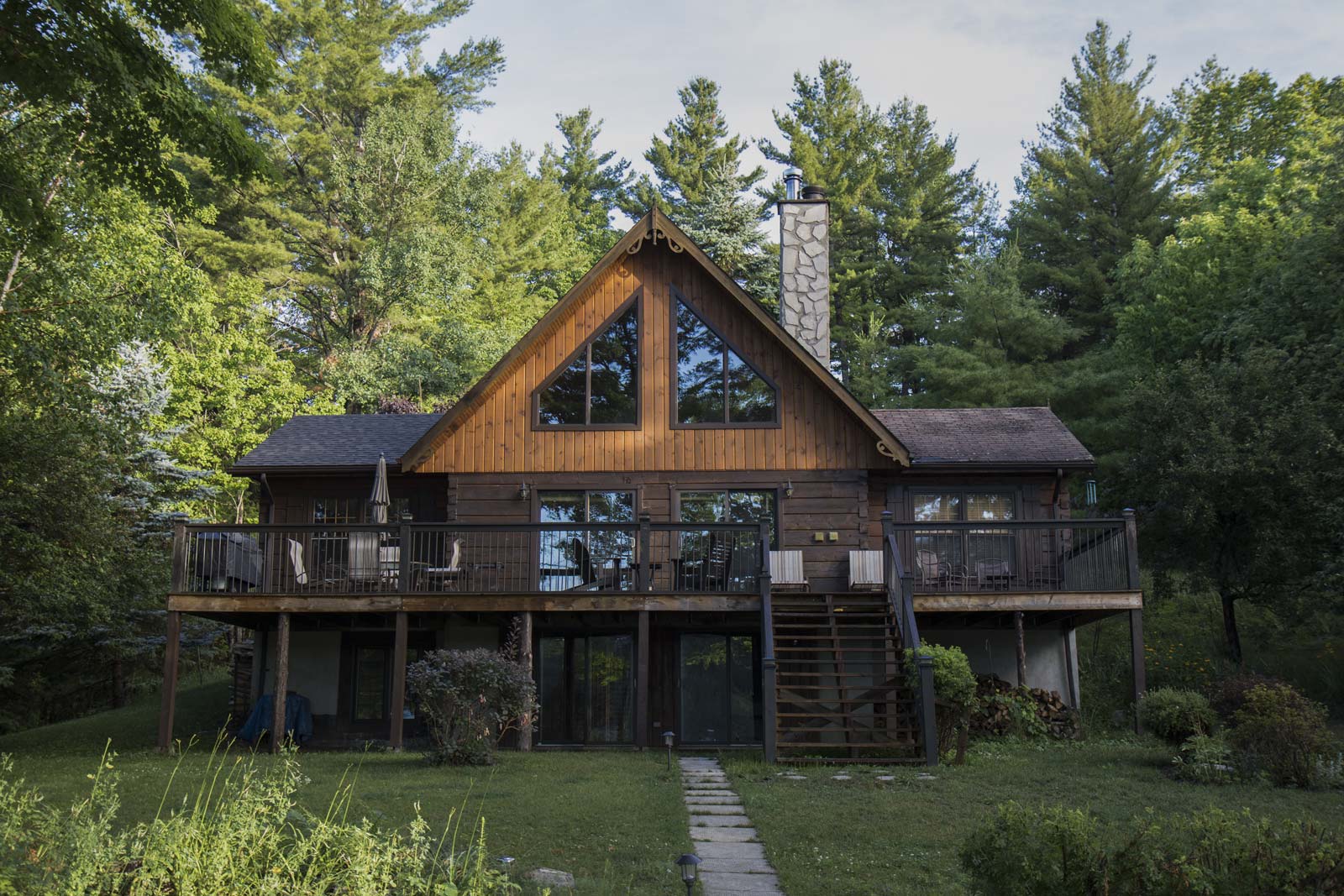 You ever hear of the expression "you don't know what you have until it's gone?" Well we experience that every year when we rent a cottage. We appreciate some things but miss others that we previously had. This cottage had a great yard – huge in fact. It also had the best cottage lakeside experience you can want: long and well groomed waterfront with chairs to sit and enjoy the summer wind while you are shielded by old growth trees. What we were missing was access to things around the cottage. Like quick access to town / activities, Trails / Biking routes were nowhere to be found either. It was nothing hilly dirt/gravel roads or tight rural highways – so biking was not great but you can't have it all right?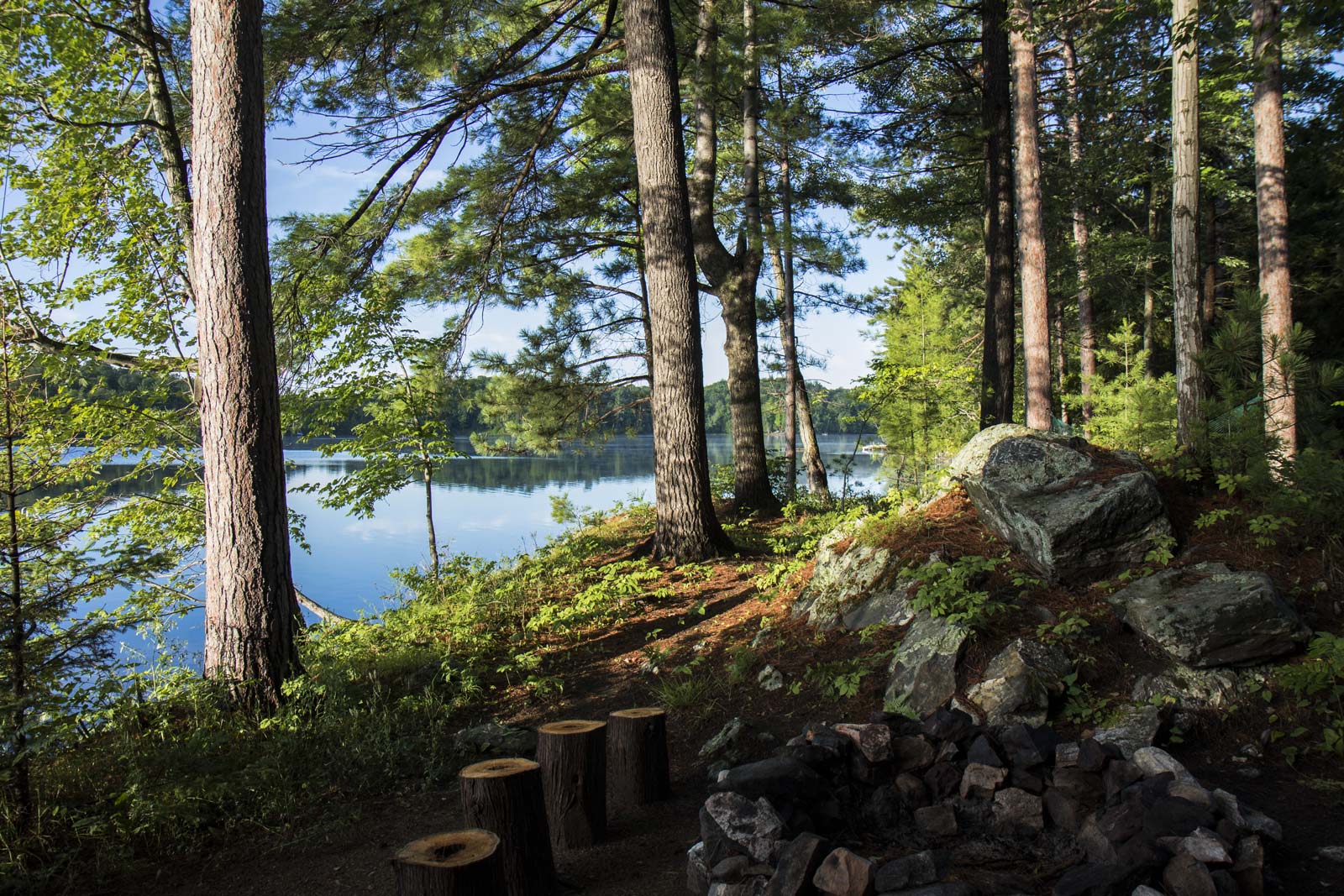 Activity wise, we played a few board games and  watched season 1 of "Stranger Things" over two nights a few days after it was released.  The show was a great throwback to the shows we watched when we were kids but it was also a perfect capture of my younger years (D&D / exploring the woods).  The boys and I also played Frisbee followed soon by "Fish the Frisbee out of the lake" and, much to Kevin's dismay, we played many games of "Hillside Bocce".  Apparently, it wasn't authentic enough for Kev's Italian ancestry – snobbery I say. We flew/crashed Kevin's Phantom drone a few times, ate well, hung out on the deck which was pretty damn nice and played some competitive/couch co-op PS4 games (how manly as it to play 4 player co-op game called "Lovers in a Dangerous Spacetime"?)  Kev and I managed to get a good canoe ride in one day and I was reminded of my love of dock spiders (not) just as we were launching the canoe.
The cottage itself was well laid out. Jonathan and I shared the loft area while Joe and Kevin, once again, got their own rooms but that came with a price. Joe was off the main area so when I got up at 6am every morning, I would inadvertently wake him up (I promise it was not on purpose) and Kevin was in the basement which I found to be a bit too musty for my liking. Also, Kevin was the one to notice the mouse in the basement and when it disappeared under the couch, we realized it had a little setup under/in there. That couch was pulled from the seating rotation. Fun.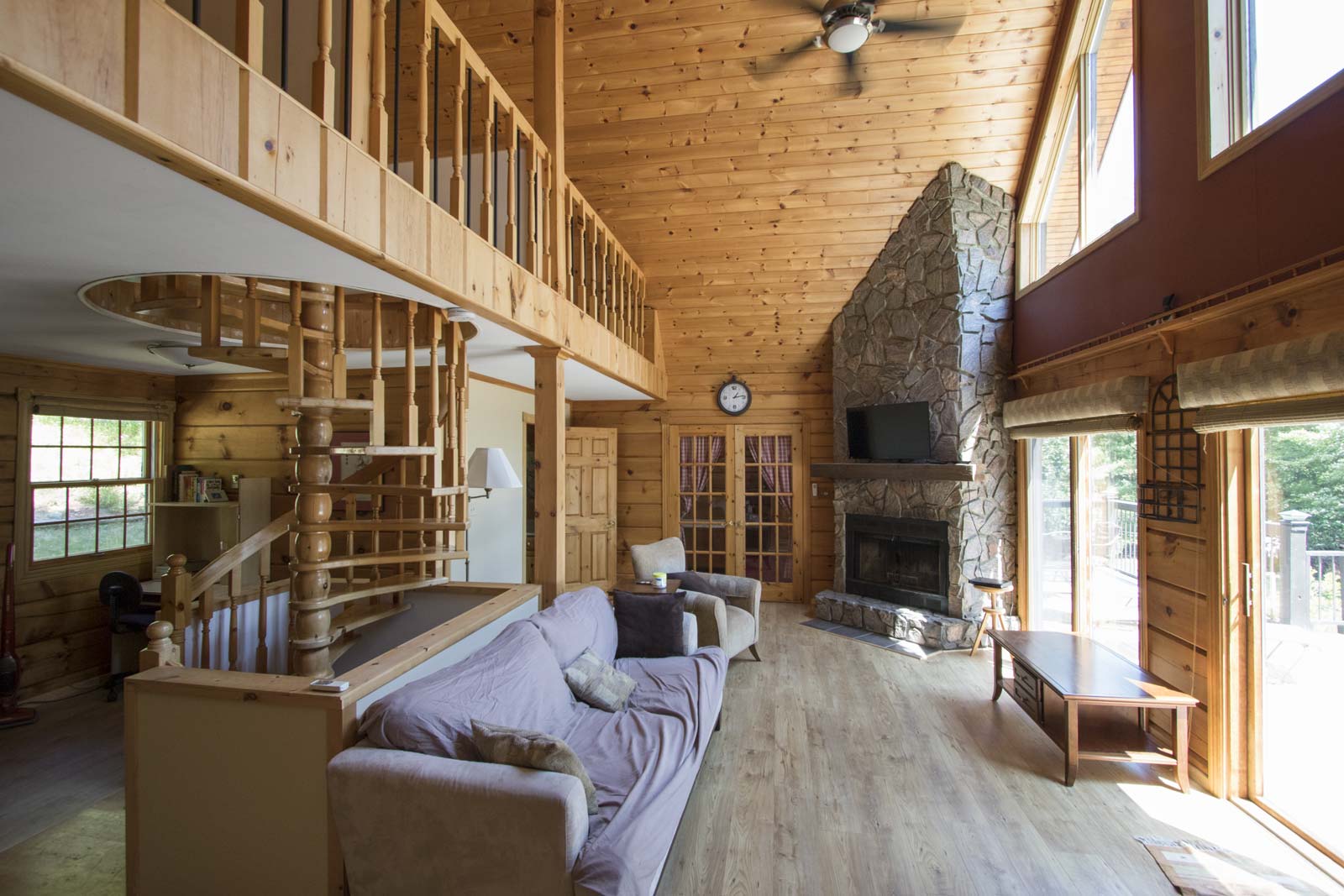 I unapologetically took naps every day, Kev napped intermittently outside in the lounge chair while he read his Kobo, Jonathan got hooked on Factorio and Joe learned the intricacies of Pebble 2. Joe and Jonathan learned/played a few new board games and we made a few trips into Perth.  Jonathan and I even stopped in and toured the eclectic mini-mall setup at the Balderson Cheese Factory. It's a cheese/ice cream shop. No, it's a gift store. Not, it's a country decor shop. No, it's an Amish furniture store. No, it's an Italian style bistro deli. Whatever it is, there is a little bit of everything meshed together by doorways and rooms. Totally worth a visit for the cheese alone. Kev and I took a day trip to Murphys Point provincial park and biked the entire park to scout out the good camping spots and did some of its trails. As a park, you can't go wrong. Great beach front and there are a ton of great camping spots to be had. I believe a summer 2017 reservation is in the works.
After we started noticing mouse droppings on the kitchen counters and had a mouse slowly peruse the counter top while we sat 6 feet away playing a board game one night (Blood Rage), we decided it was time we did something about the mice. Kev did a bit of research online and quickly built a great mouse trap. Bucket of water + coat hanger + pop can + peanut butter = mouse trap.  Kev was very time efficient in his construction of the trap and he quickly caught one mouse (and the only one) – there were more but they never went near the trap afterwards.  It was like they had a hive mind and knew to stay away from the bucket of death.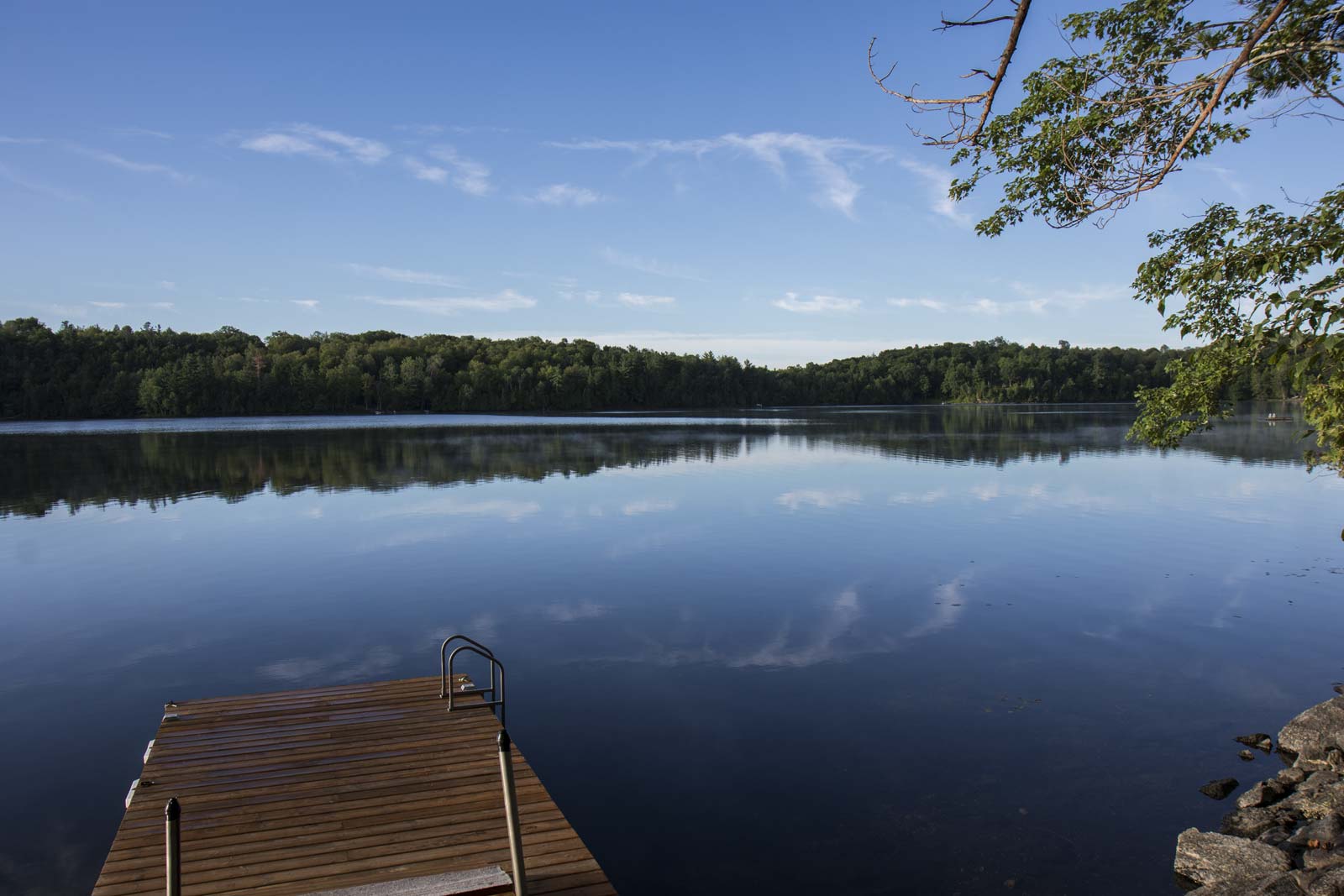 The week of relaxation was completely unstructured. Nothing was planned and though the days slipped by too quickly it was by far the most relaxing IITD week I've ever had. On the last day we were asking ourselves "where did the time go and what did we do?"  Kev and I were the last ones to leave so we just chilled outside for an hour before we locked up.   I watched sun sparkle off the water while enjoying the breeze and Kev read some more of his book up on the deck.  It was a great spot and we considered going back for the following year (something we've never done) but we decided to make it a bit more urban next year and to have a structured fun filled week while staying at Jonathan's in Kingston. As funny as it sounds, the amount of biking/hiking trails that will be near his place will be plentiful and with the money we save on the cottage rental, we plan to eat out, rent a boat, do an escape room + a variety of other activities. Guess you can all it "IITD 2017: Urban Edition". The fun part is that a few of our past members might be joining us for this one so we are looking forward to that.
Additional pictures