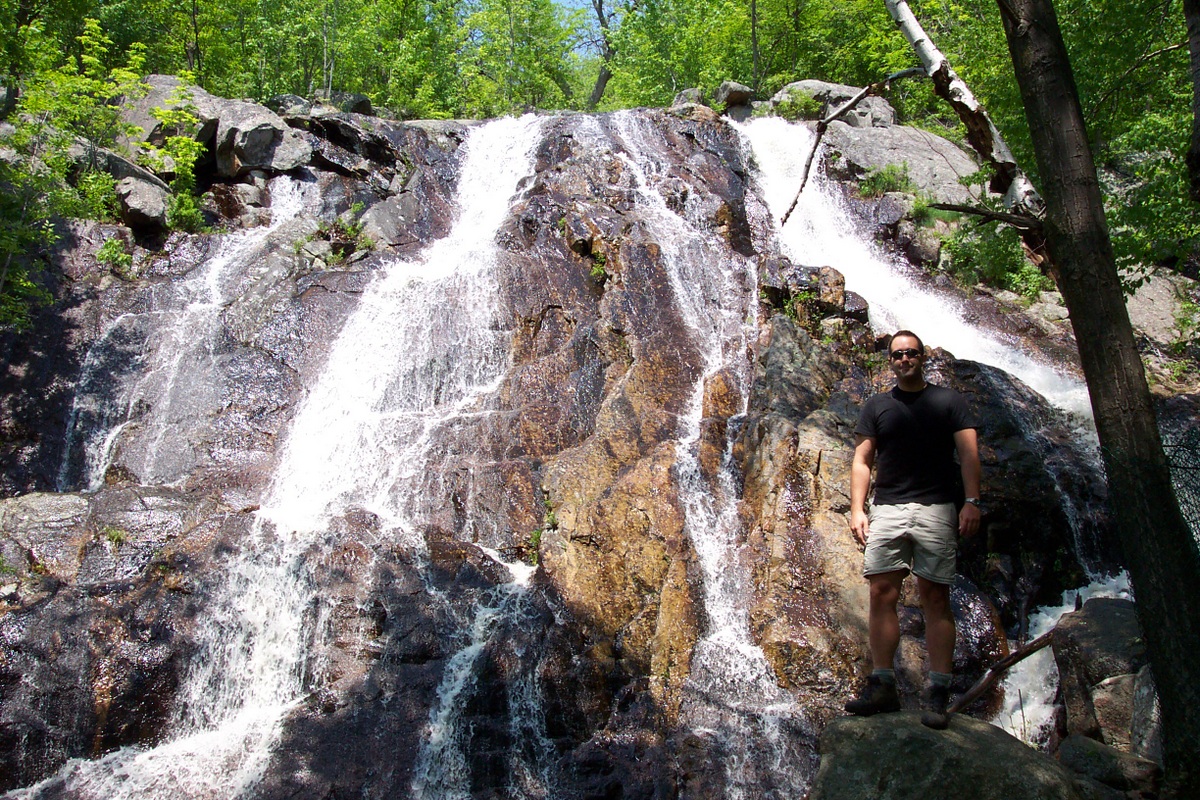 Lusk Falls is the worst kept secret of the National Capital Region.
It is my favourite hike to do in the Ottawa area and it is found in a quiet part of the Gatineau hills. Why does it top my list for best trail well there are many but the most prominent ones that come to mind are:
It is not frequented by a lot of people (well that is not so true anymore)
It has some of the best views in the area
I can push push myself to my physical limit no matter how good (or bad) of shape I am in
I accidentally stumbled upon this gem of a dayhike back in 1997 and I used to hike The view as seen during the fall from the first lookout at Lusk Falls the falls 10-15 times a year. You will climb 1000 feet up of what basically amounts to rock steps and at the top will be your reward: one of the the highest lookout points of the Gatineau Hills which will provide you with a gorgeous view of the Ottawa river and Constance Bay.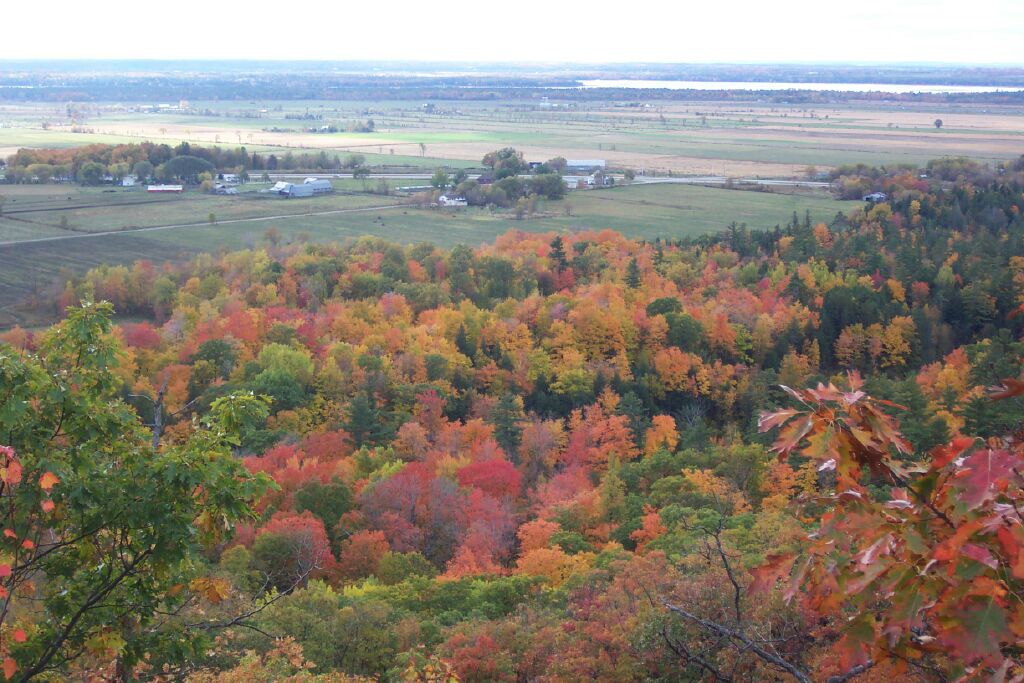 This trail has several ways up to the top but I recommend staying on the marked trail as there have been accidents when people leave the main path. Take your time as you do it and a few rest stops is recommended for those who are new to hiking. Don't get burned out on this trail as you will want to come back again and again.
The waterfalls themselves are great but its flow changes throughout the year. I have seen it flow with spring melt characteristics during the late fall and I've also seen it bone dry in late July. At the top, there is a trail that leads around to an old fire tower A great sunset while hiking up at Lusk Falls which is a good place to eat a snack before you head back down. If one were to follow the fire access road found at the watch tower, they would soon find themselves at Champlain lookout – it is a fun road/trail to ride and I have done it several times.
If you are feeling a little more adventurous and the falls are dry, you can climb the falls and walk/climb up the riverbed up to the top where you will find an old beaver dam which has been partially demolished. Once up there, you can cut NW (bring a compass) through the forest until you find the fire road. Turn left and follow the road until you reach the fire tower.
Be sure to visit in the fall as the cool weather is an ideal time to hike and the fall tree colours are something else. Sunsets are also spectacular and the setting sun can light up the forest in ways you don't often see.